Medicare Prescription Drug Plan – Part D
Adding an additional Prescription Drug Plan to an Original Medicare or a Medicare Supplement Insurance plan protects your health from additional increases in healthcare and prescription drug costs.
Medicare Prescription Drug Plan- Part D
Medicare drug plans are administered by private insurance companies and other nationally recognized private insurance organizations approved by Medicare.
Coverage varies widely based on the prescription drug plan's specific features.
Medicare Part B does not cover all the drugs you may need. To pay for prescriptions, you will need a prescription drug plan. There are several options for prescription drug coverage within the United States. You must be a United States citizen or permanent resident to get this prescription drug plan.

If you do not join a Medicare drug plan while you are first eligible, you may be subject to a lifelong late enrollment penalty if you join later.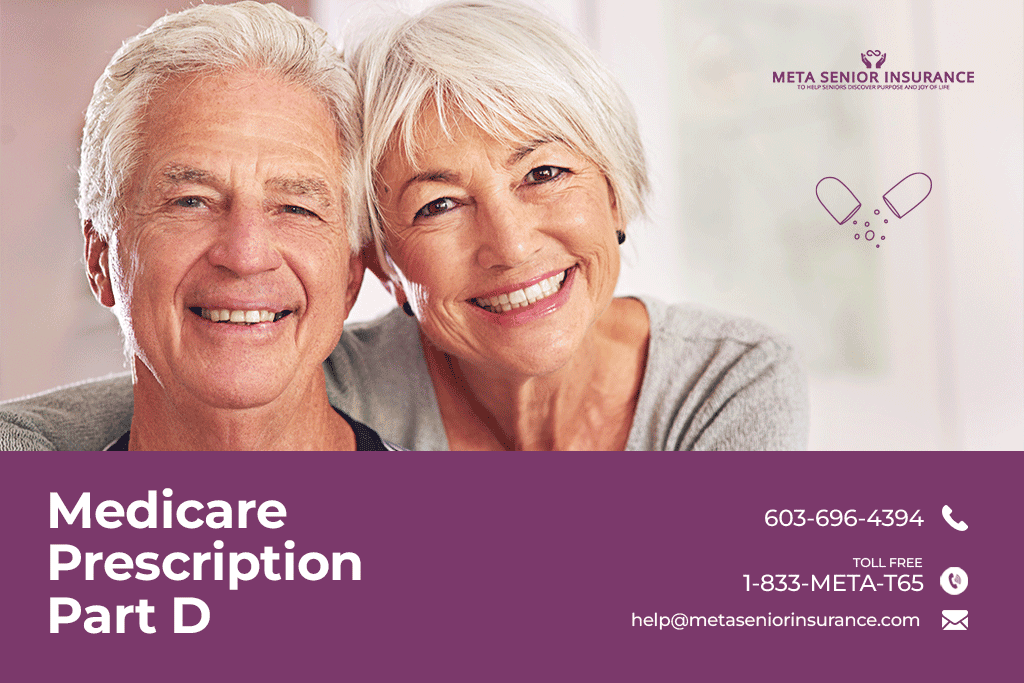 What is a Formulary and how it impacts your Medicare Prescription Drug Plan - Part D
Covered drug lists offered by prescription drug Part D plans are referred to as "formulary," and every prescription drug plan has its unique formulary. Think of a formulary as a custom listing of prescription drugs covered by a specific prescription drug plan. Each Part D plan has its own custom formulary to support the prescription drug needs of its healthcare beneficiaries. If the formulary does not cover your specific drugs, check with your agent to see if a similar option or alternative is offered. Most prescription drug plans place drugs into different levels, called "tiers," on their formularies. Drugs in each tier have different cost structures. For example, a lower-tier drug will cost less than a higher-tier drug.
We hope you enjoyed our brief overview on the basics of the Medicare Prescription Drug (PDP) - Part D Plan. There are many things to know about Medicare Prescription Drug Plans, and we hope that this introductory article was able to help you understand some of the basics. Whether you are new to Medicare or have previously purchased a Medicare PDP plan, we hope you can have peace of mind and feel confident in your coverage! If you have any questions, we would love to hear from you! You can contact us to learn more about top-rated Medicare Prescription Drug - Part D plans in your area, get a free quote, and compare your options. Please call us at 603-696-4394 or 1-833-META-T65 for a free comparison of your Medicare Prescription Drug Plan - Part D options.
Medicare Prescription Drug Plan or Part D